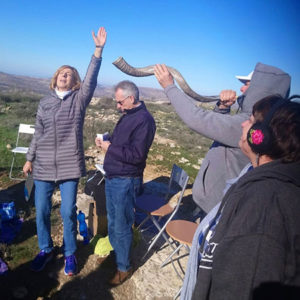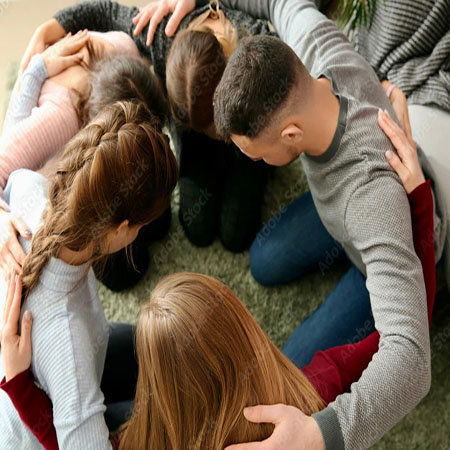 Reshet Tefilah, which in Hebrew means "Prayer Network", launched in 2018 to become the first intercessory prayer network of indigenous Israeli Jewish and Arab believers, including pastors, from different congregational streams and networks. We are dedicated to raising up watchmen from the land who contend day and night in prayer and fasting for revival in Israel.
Reshet Tefilah is founded on 2 Chronicles 7:14 and Isaiah 62:
"If my people, which are called by my name, shall humble themselves, and pray, and seek my face, and turn from their wicked ways; then will I hear from heaven, and will forgive their sin, and will heal their land." (2 Chronicles 7:14)
"For Zion's sake I will not hold My peace, and for Jerusalem's sake I will not rest, until her righteousness goes forth as brightness and her salvation as a lamp that burns. The Gentiles shall see your righteousness and all kings, your glory. You shall be called by a new name, which the mouth of the Lord will name. You shall also be a crown of glory in the hand of the Lord, and a royal diadem in the hand of your God. You shall no longer be termed Forsaken, nor shall your land any more be termed Desolate; but you shall be called Hephzibah, and your land Beulah; for the Lord delights in you and your land shall be married. For as a young man marries a virgin, so shall your sons marry you and as the bridegroom rejoices over the bride, so shall your God rejoice over you. I have set watchmen on your walls, O Jerusalem; they shall never hold their peace day or night. You who make mention of the Lord do not keep silent and give Him no rest till He establishes and till He makes Jerusalem a praise in the earth. … Go through, go through the gates. Prepare the way for the people; build up, build up the highway. Take out the stones, lift up a banner for the peoples. Indeed the Lord has proclaimed to the end of the world: "Say to the daughter of Zion,' Surely your salvation is coming; behold, His reward is with Him and His work before Him.' And they shall call them The Holy People, The Redeemed of the Lord; and you shall be called Sought Out, A City Not Forsaken." (Isaiah 62)
We invite you to contend with us for the prayer movement in Israel to flourish. May God rend the heavens with His presence and revive us again! Contact us for more information.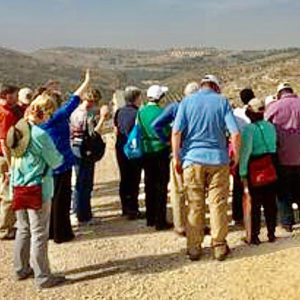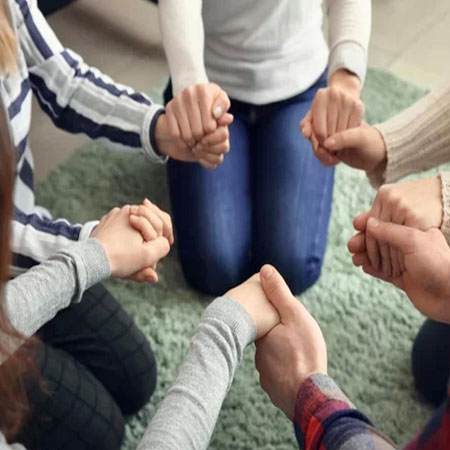 Reshet Tefilah joined over 1 million Christians and Messianic Jews who fasted and prayed together for 21 days (May 7-28) for God's salvation promises and plans for Jerusalem and Israel.
An unprecedented collaboration of thousands of ministries called for 1 million believers to participate in a global solemn assembly May 7-28 (Pentecost Sunday) to fast in various ways and to pray for Israel. They asked God to raise up 100 million intercessors for Israel according to His promise in Isaiah 62:6-7 to "set," "appoint" or "mark" intercessors who will contend for His promises for Jerusalem, even until Yeshua (Jesus) returns:
On your walls, O Jerusalem, I have appointed watchmen; all day and all night they will never keep silent. You who remind the Lord, take no rest for yourselves; and give Him no rest until He makes Jerusalem a praise in the earth. (Isaiah 62:6-7, NASB)
Reshet Tefilah partnered with King of Kings Ministries in Jerusalem to serve as a "hub" for the global fast. Click here for general details on The Isaiah 62 Global 21-Days of Prayer and Fasting.
RESHET TEFILAH LED DAILY PRAYER MEETINGS ON ZOOM, MAY 7-27.
To see the schedule click here. All times indicated are in Israel time.
On May 27-28, prayer meetings from around the world were  livestreamed for 24 hours. KKM/Reshet Tefilah helped open and close the 24 hour livestream.
KING OF KINGS HOSTED SEVERAL DAILY, LIVE PRAYER MEETINGS IN THE SUMMIT.
The meetings were livestreamed on YouTube and Facebook.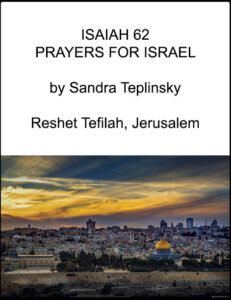 Isaiah 62 Prayers for Israel
Isaiah 62 Prayers for Israel was written by Sandra Teplinsky, an Israeli Messianic Jewish prayer leader in Jerusalem, specifically for the Isaiah 62 global fast
. It contains targeted prayers and Scriptural declarations to aid and benefit all those desiring a deeper understanding of God's heart and purposes for Israel. It is a suggested supplement to the prayer guide entitled
The Heart of God for Israel,
published by the International House of Prayer in Kansas City.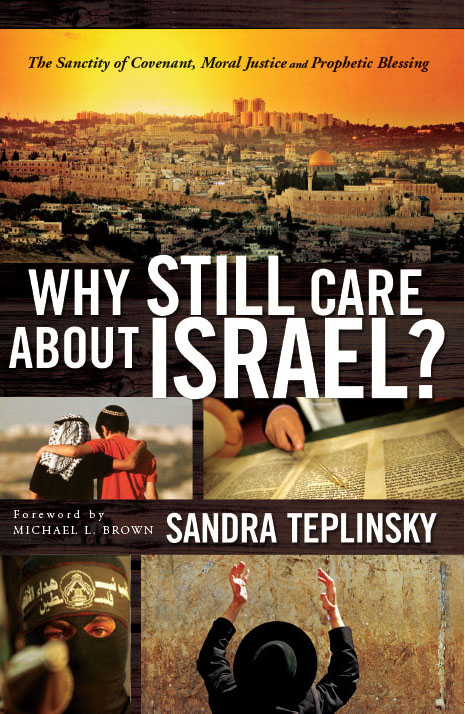 Why Still Care About Israel?
The Sanctity of Covenant, Moral Justice, and Prophetic Blessing
By Sandra Teplinsky – Published by Chosen Books, 2013 – View Table of Contents
Updated and Revised ebook in 2022!
Could you be asking all the wrong questions about Israel?
Conversation about the Arab-Israeli conflict usually starts by asking if God is for or against the Jewish state–or Palestinians, Arabs or Muslims. In this updated and urgent book, Sandra Teplinsky, an American-Israeli Jewish believer, shows why many Christians are asking the wrong questions about Israel. With gracious honesty and solid biblical insight, she unravels the mystery and controversy of Israel–and shows how it impacts you–by taking you into the Lord's passion for all humankind.
"With precision and passion, Sandra Teplinsky weaves a wealth of material and presents a compelling case why we still need to care about Israel. It's a powerful treatise and treasure." Chris Mitchell, Jerusalem bureau chief, CBN News; author, Dateline Jerusalem
"An essential handbook of immeasurable worth for every thoughtful believer. Its message could not be more needed than in this present hour of global conflict, both political and spiritual." Pastor Jack Hayford, author, Secrets of Intercessory Prayer; president, The King's University
"The dividing line of the true Church will be its position on the Jews and Israel. You must be on God's side. Read this book!" Sid Roth, TV host, It's Supernatural!
" A much-needed and fresh approach to the Arab-Israeli conflict. Readers will be left well informed and caring deeply about the Jewish people (and others) because they encountered the heart and voice of God." Jonathan Bernis, president, Jewish Voice Ministries International; author, A Rabbi Looks at the Last Days
"Inspirationally written, biblically accurate, extensively researched and user friendly to the common believer, Bible student or seasoned minister–a desperately needed message!" James W. Goll, director, Encounters Network; author, The Coming Israel Awakening
Also endorsed by leaders Wayne Hilsden and Rick Ridings.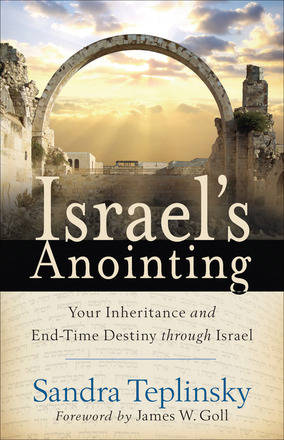 Israel's Anointing
Your Inheritance and End-Time Destiny
By Sandra Teplinsky – Published by Chosen Books, 2008
Updated and Revised in 2022!
God's destiny for the last days Church intersects with Israel. He is releasing ancient anointing resident on the Jewish nation for the whole Body of Messiah. As One New Man in Yeshua (Jesus) the Bride is preparing for the return of her Bridegroom King. But global conflict will precipitate Kingdom revival. Both a wedding and a war are at hand.
Israel's Anointing prepares God's people to stand firm during times of global shaking and Kingdom shifting. Each chapter addresses a major shift that will reshape dedicated followers of Yeshua, both Gentiles and Jews.The chapters build on each other, taking readers from ancient paths into the prophetic future.
Yeshua is coming again to set in place a tangible Kingdom according to the perfect law of love, liberty, justice, righteousness and peace.The increase of His Kingdom will never end. Care to participate? Israel is integral. Discover why and how.
"This is one of the defining books of this time in history."
Dr. Chuck D. Pierce, president, Glory of Zion International Ministries
"A catalyst for revival!"
Lou Engle, founder, TheCall, International House of Prayer, Kansas City, MO
"This passionately written book dispels unbiblical thinking, opening up the deeply spiritual treasures that remain part of Israel's God-given heritage."
Dr. Michael L. Brown, president, ICN Ministries and FIRE School of Ministry, Concord, NC
"Gives insight into God's heart and purposes for Israel in this hour, and how that applies to you personally as part of the body of Messiah."
Jane Hansen Hoyt, president/CEO, Aglow International
"Reminds the Church that Jesus was a Jew, still is a Jew, and will return as a Jew to reign as King over a world at peace."
Don Finto, director, The Caleb Company; author, Your People Shall Be My People.
Also endorsed by Jonathan Bernis, Heidi Baker, Jill Austin, Rick and Patti Ridings, Sid Roth, Steve Schultz and Rachel Boskey.
The Blessing of Israel
What Christians Need to Know to Intercede and Interrelate with the Jewish Nation
By Sandra Teplinsky – Published by Light of Zion, 2003
God is propelling Christians and Jews into a shared destiny in these last days. In condensed form, The Blessing of Israel imparts God's heart for His chosen people, and explains why and how the Jewish nation is key to world revival. In 85 succinct pages, learn the basics of how to pray for, and minister to, the Jewish people. The book is a concise and compelling study of Romans 9-11.
31 Scripture-Based Petitions and Proclamations
for every day of the month
By Sandra Teplinsky