Shalom! Light of Zion is the Jerusalem based ministry of Israeli Messianic Jews Kerry and Sandra Teplinsky. God has called us to carry the One who is the Light of Zion to Israel, and also the nations. We are passionate about the last days' restoration of Israel and empowering followers of Yeshua (Jesus) to participate in it. This we do in several different ways:
Balanced Bible Teaching
Israel ● One New Humanity ● Biblical Feasts ● Israel and the Church
Prophetic Intercession
Mobilizing Prayer ● Live Intercession Online ● Strategic Meetings ● Prophetic Liaison ● Governmental Focus ● Teachings and Resources
Outreach
Needy Israelis Fund (Jews and Arabs) ● Humanitarian Aid ● Bringing Good News to Zion
Reconciliation
Jews and Christians ● Arabs and Jews ● One New Humanity
Writing
Widely Published Books ● Articles ● Posts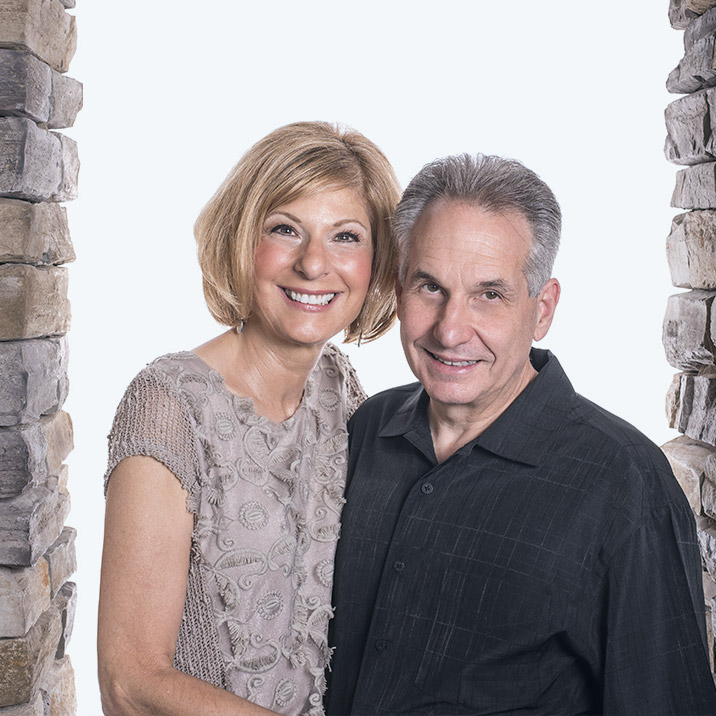 Our Story
Light of Zion developed out a life changing encounter Sandy experienced in Southern California. Supernaturally and sovereignly, God revealed to her the depth of His covenant love for the Jewish people. As a result she spent hours a day for many years praying, in solitude, for Israel. Later she attended Bible seminary. After she and Kerry were married, they were asked to teach in churches about Israel and the Jewish roots of Christianity.
Together they served in Jewish missions outreach in Russia and other Eastern European states. After launching regular prayer and worship meetings for Israel in Southern California, Light of Zion became a formal ministry. It grew exponentially after the publication of her first book, Why Care About Israel?, considered by some a classic introductory work.
From 2009-2012, the Teplinskys lived in Jerusalem, where they ministered in teaching, prayer leading, humanitarian medical outreach, and discipleship. In 2016, Kerry retired from his position in the US as a medical doctor to serve alongside Sandy, full-time with Light of Zion, in Jerusalem.
Light of Zion maintains an emergency aid fund for the needy in Israel. We supply resources to both Jews and Arabs in times of personal or national emergency. Ten percent of general donations, as well as 100 percent of donations specifically designated for the needy, are directed into this fund. Recipients of life changing aid include Israeli Messianic Jews and Arab Christians. Because we regard unborn babies threatened by abortion to be among the needy, we partner financially with pro-life Messianic ministries to save Jewish lives. In 2016, we helped to house victims of devastating fires that swept across the country, feed the needy at Passover, and meet other critical needs.
In the US, Light of Zion is a 501 (c)(3) nonprofit organization and member of the Evangelical Council of Financial Accountability.
Watch an introductory video about Light of Zion.
Igniting Israel and the Church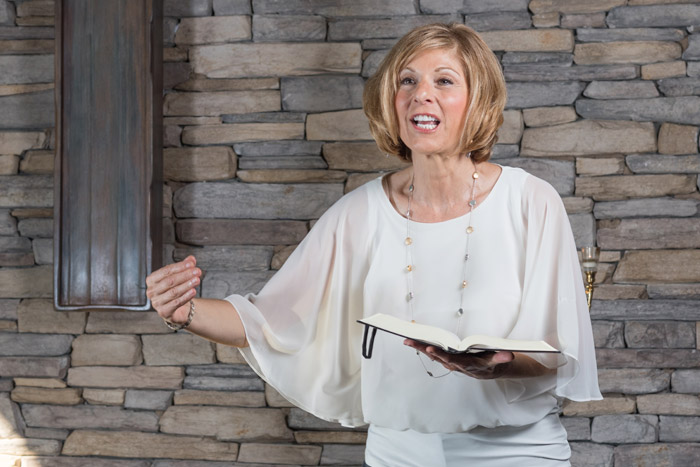 Sandra Teplinsky
Sandra Teplinsky is co-founder and director, along with her husband Kerry, of Light of Zion Ministries. Light of Zion is an Israeli Messianic Jewish, prophetic intercessory prayer ministry in Jerusalem with humanitarian outreach. Sandra is a prayer mobilizer and leader, international speaker, prophetic liaison, author and Bible teacher. An ordained minister, she has served the Messianic Jewish movement since 1979.
Sandra and Kerry ministered evangelistically to Jewish communities in the former Soviet Union throughout the 1990's. They helped establish Messianic congregations and humanitarian aid outreaches in Ukraine, Belarus, and Russia. They also started and led a Messianic home fellowship and outreach in the US for 12 years.
Originally from the US, Sandra comes from an Orthodox Jewish background. Surrounded by violent anti-Semitism throughout her youth, she came to Jesus while working on a project to dispute and discredit the New Testament. Her husband, a retired cardiologist, is also Jewish. They have a grown daughter.
Sandra has a BA in political science from the University of Illinois and JD from Indiana University School of Law. A former business litigation attorney, she also attended Talbot Seminary in Los Angeles.
Sandra is passionate about the restoration of Israel and facilitating an indigenous Israeli prayer movement. She also carries a strong "one new man" perspective for revival in the nations. Her teaching is Messiah centered with a prophetic/pastoral edge. As a mother of one grown daughter, she aims to empower younger generations and future leaders, especially women. She and her husband are aligned and affiliated with Succat Hallel in Jerusalem, under the leadership of Rick and Patricia Ridings.
Sandra's professionally published books include Why STILL Care about Israel The Sanctity of Covenant, Moral Justice and Prophetic Blessing, published by Chosen Books in 2013; Israel's Anointing: Your Inheritance and End-Times Destiny through Israel, Chosen Books, 2008; Why Care about Israel? How the Jewish Nation is Key to Unleashing God's Blessings in the 21st Century, Chosen Books, 2004; and Out of the Darkness: The Untold Story of Jewish Revival in the Former Soviet Union, published by Hear O Israel Ministries, 1998. She has written numerous articles for Messianic and Christian media outlets and maintains a blog.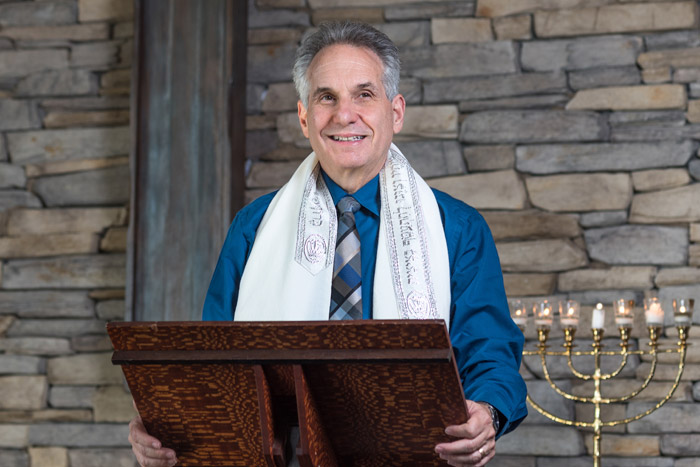 Dr. Kerry Teplinsky
Kerry is co-founder and Vice President of Light of Zion. A recently retired medical doctor, he now serves full time with the ministry in overseeing all operations, teaching, facilitating prayer and directing humanitarian outreach. He is ordained as an itinerant pastor and has served with the Messianic Jewish movement since 1992. Though he teaches on other Israel-related topics, Kerry's expertise is on modern Israeli history and the Arab-Israeli conflict.
Kerry comes from an American Conservative Jewish community. He came to faith in Yeshua after achieving educational, career and worldly success, but finding no genuine fulfillment in them. Kerry earned his BA at the University of Illinois and MD at the University of Chicago. He was on the teaching faculty of the University of Chicago School of Medicine; served as volunteer faculty at Ben Gurion University in the Negev; and worked as physician volunteer with Hadassah Hospital Hospice Center in Jerusalem. He is certified in Internal Medicine, Cardiovascular Disease, and Critical Care Medicine. For over 25 years, Kerry brought his faith in Yeshua to his practice of medicine and witnessed many unexpected healings.
Kerry organized medical missions to Jewish communities in the former Soviet Union in the 1990s, where he saw thousands of people make commitments of faith. He has been called the "Messianic heart doctor" for one's spirit as well as body.
Kerry is in the early stages of developing a new humanitarian outreach. He is passionate about caring for the sick and needy in Israel and guided by the biblical parable of sheep and goats. There Yeshua speaks to His followers about caring for His family in the last days: "The righteous will say 'Lord, … When did we see you sick … and go to visit you?' The King will reply, 'Truly I tell you, whatever you did for one of the least of these brothers and sisters of mine, you did for me.'" (Matthew 25:31-46)
Kerry and Sandy have one wonderful daughter, currently in college in the US.