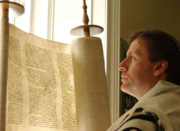 Teachings and ministry include:
Intercession for Israel
God's Glory in and through Israel
Israel and the Church
Jewish Roots of Christianity
Loving God as a Jew
Biblical Feasts
Arab-Palestinian/Israeli Conflict
Kingdom of God
Pro-Israel Activities
Jewish Outreach
---

PASSOVER MESSAGE: I AM
Heralding the Passover exodus that would change the world, God appeared to Moses and dramatically revealed His personal name, I AM. As you probably know, names in the Bible are very important. They reflect a person's identity, character and destiny. What might God want revealed to His people through His name I AM at this season of Passover, Resurrection and the new year? To continue reading click here.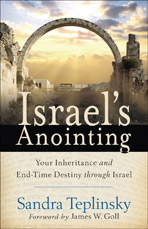 Israel's Anointing: Your Inheritance and End-Time Destiny through Israel

By Sandra Teplinsky
Published by Chosen Books
of Baker Publishing Group
As both Gentile and Jewish believers in Jesus prepare for His return, revival and spiritual warfare will simultaneously increase. Conflict between good and evil will intensify. In this book, Israel's ancient spiritual heritage is mined to reveal critical truths needed in this season of rapid change. Topics include discerning the unshakable Kingdom of God, standing strong as one new man in love and truth to the end, keys to victory through last days' warfare, the authority of justice and righteousness, and more.

"This passionately written book dispels ... unbiblical thinking, opening up the deeply spiritual treasures that remain part of Israel's God-given heritage." Dr. Michael L. Brown. Learn more about Israel's Anointing.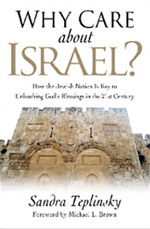 Why Care About Israel?
By Sandra Teplinsky
Published by Chosen Books
of Baker Publishing GroupWidely acclaimed by Christian and Messianic leaders,
Why Care About Israel
will propel you into prophetic revelation about God and Israel, unravel the Arab/Palestinian - Israeli conflict, and inspire you afresh to action.
Learn more.